Pokémon HGSS: Go! Go! Pokéathlon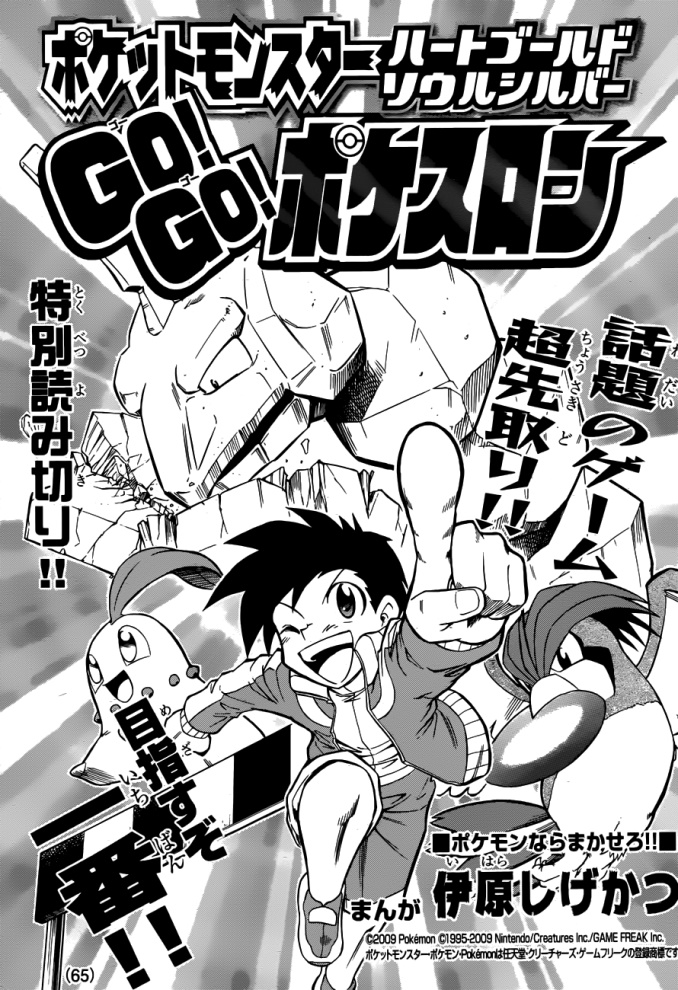 Info:
Original title: ポケットモンスターハートゴールドソウルシルバーGO! GO! ポケスロン
Mangaka: Ihara Shigekatsu
Series status: One-shot
Scan status: Complete
Purchase (Jpn): Out of print
Purchase (Eng): Not localized

Description:
A one-shot manga published in CoroCoro. The manga is about a Trainer named Takashi in the Pokéathlon, along with his childhood friend Lyra.
Releases:
(ZIP DOWNLOAD)