Cookie Run: Hanja Run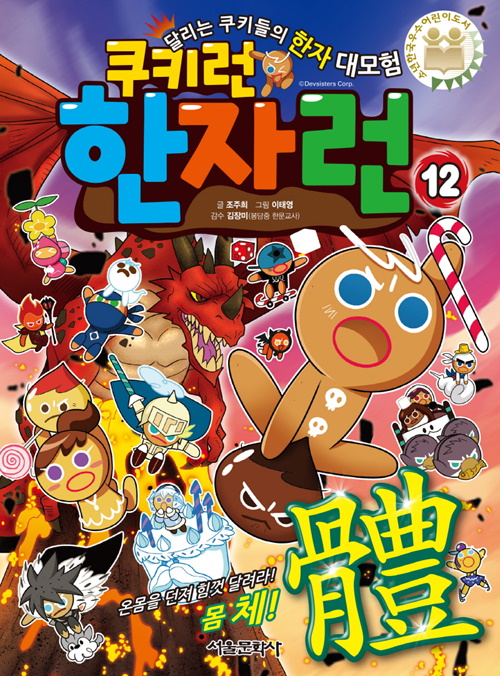 Info:
Original title: 쿠키런 한자런
Author: Jo Juhui
Artist: Lee Taeyoung
Series status: Complete
Scan status: Hiatus
Purchase (Kor): Aladin
Purchase (Eng): Not localized

Description:
An edutainment adaptation of the mobile game Cookie Run, that teaches Hanja (Chinese characters used in the Korean language). Featuring an alternate universe where running, playing, and Hanja are banned for safety reasons, and the country's temperature is rising due to a volcano. With the help of elders that were champions in the past, a group of courageous Cookies go to collect pets and learn Hanja.
Releases:
(ZIP DOWNLOADS)