Rockman.EXE Operate Shooting Star VS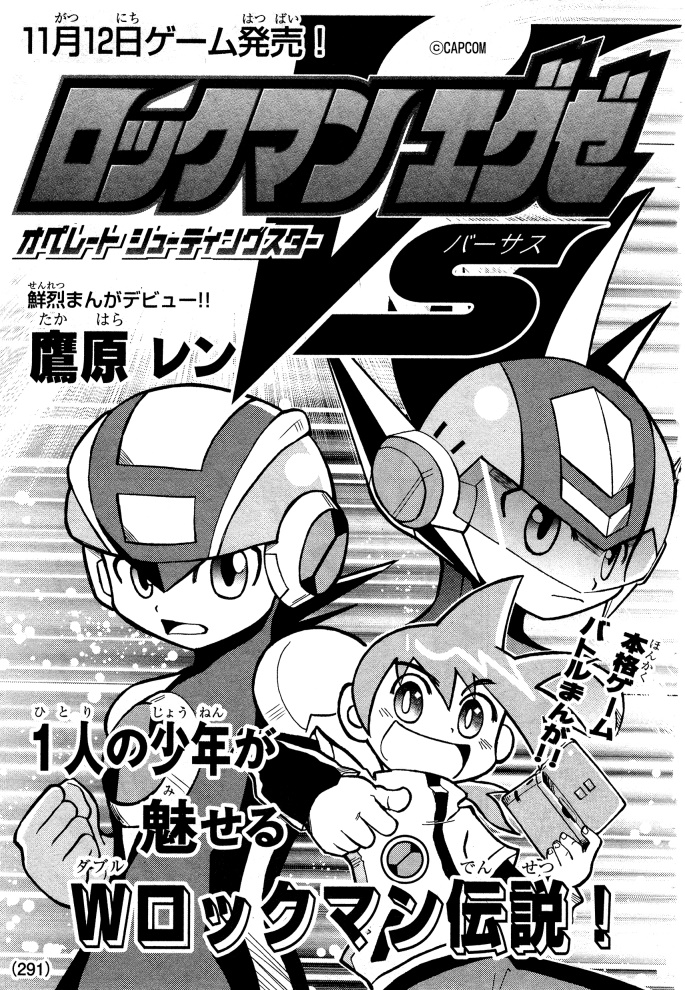 Info:
Original title: ロックマン エグゼ オペレート シューティングスター VS
Mangaka: Takahara Ren
Series status: Complete
Scan status: Complete
Raw archives: (Main) (Mirror)

Description:
A oneshot advertising the Rockman.EXE Operate Shooting Star game, published in the December 2009 version of Bessatsu CoroCoro Comic Special. It centres Amino Raito and his quest to improve at Net Battles, when he is suddenly challenged by Net Battler Mieharu.
Co-released with Azure Wind Productions.
Published alongside some promotional 4-Koma.
Releases:
(ZIP)